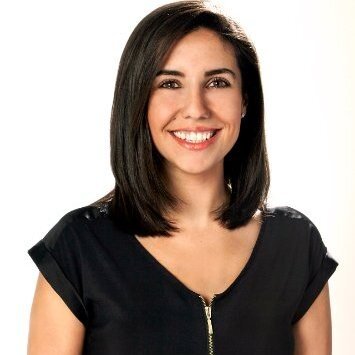 Manager, Global Brand Marketing @ AccuWeather
Danielle Gizzo has been intrigued by how brands tell their story ever since she had the opportunity to participate in focus groups as a kid for brands like Nabisco and Neutrogena.
She began her career at a small advertising agency in New Jersey, and then quickly broke into the world of fashion retail working for America's iconic department store, Macy's Inc. There she developed and executed a multitude of marketing strategies for the retailer's largest private label brand, I·N·C International Concepts. Her most notable work includes fashion collaborations with supermodel Heidi Klum, and fashion icon Iris Apfel, which led her to be named a Top 30 Under 30 by Apparel Magazine.
Helping others has always been at her core personally, and being involved with brands who share that same sentiment is what keeps her motivated and grounded in her work professionally. That life mission led her to transition from helping people with what to wear and feeling their best self, to helping 1.5 billion people worldwide make their lives simpler, safer, and better everyday through her most recent venture at AccuWeather. Making the leap from retail to a weather data intelligence company, she started with the organization as the Senior Manager of Integrated Marketing, and since had the unique opportunity to pioneer a new role that she currently holds, leading Global Brand Marketing for their consumer-facing marketing initiatives.
Danielle Holds a B.S.B.A in Advertising with a concentration in Graphic Design from Rider University. She currently resides in the state that holds many of her roots, New Jersey, and is always up for a new venture, whether it's traveling to a city known for a particular cuisine, trying a new holistic wellness method, hiking trail, recipe, or fitness routine.
Follow her on LinkedIn.