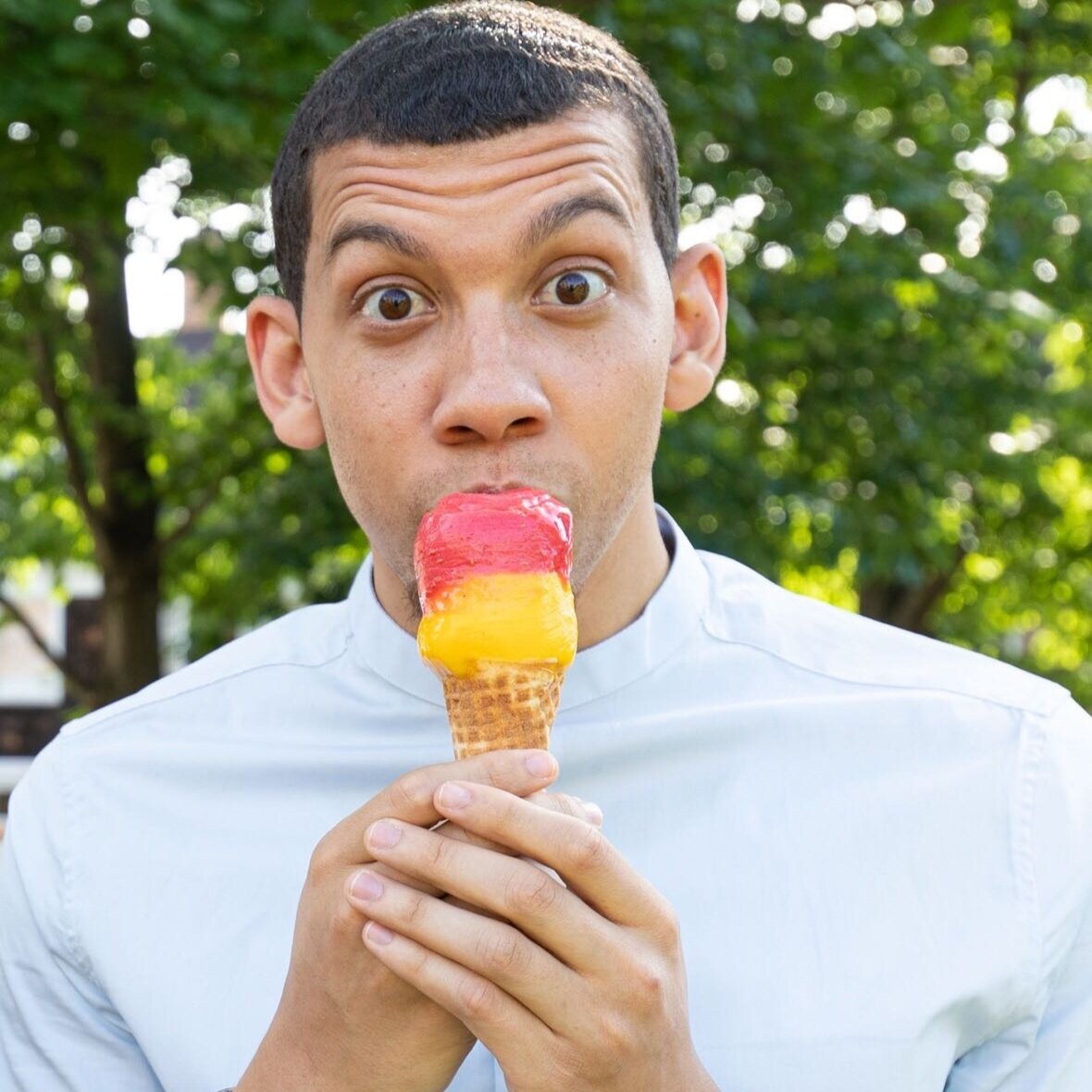 Kwame Henderson has a passion for building meaningful things with others and aspires to blur the lines of work & play whenever possible.
For much of his career, he has found himself at the intersection of creativity and technology. He is currently a Product Manager at Tumblr, where he oversees products & research for the platform's creator and posting tools. Before joining Tumblr, he led growth and product at Kanvas, a social network and developer SDK, acquired by Aol in 2015.
Kwame not only lives in New Jersey, but also brags about his beloved home state. In his free time, Kwame enjoys exercising, traveling, ice cream, hanging with his roommate (a French bulldog named Remy) and pigging out on side projects at his creative agency Oink Labs. He is also an ally and advocate for inclusivity and diversity in tech and has spent time mentoring future technologists in programs such as BUILT BY GIRLS and AllStarCode.